To couture wedding dress and coat designer Maria Kolomoiets, there's perhaps no sweeter music than the hum of her mother's sewing machine. "I used to fall asleep and wake up to the sound," the Dnipro, Ukraine-based owner of Sumarokova Atelier muses. "She's been a professional tailor for 30 years, and when I was a child her workspace was right in my bedroom."
With the help of her mother, Alla's, instruction, Maria sewed her first coat at the age of five—a custom piece for her doll that she fondly recalls as "a disaster"—after which Maria opted to pour her creative energy into music. "I began my professional education in violin and piano when I was seven," Maria says. "My mother would sew while I played, and I would play while she sewed."
Explore the Sumarokova Atelier collection
But even as Maria grew up to become a musician, her mom's enthusiasm for flawless tailoring had been permanently stitched into her subconscious. In 2015, feeling frustrated by the lack of high-quality outerwear options in stores, Maria decided to take needle and thread into her own hands and start designing. "I took all the money I had, bought some fabrics to make the first few samples, and opened my Etsy shop," Maria recalls. "My mom helped me a lot; she supported my idea, and together we worked on incoming orders."
Today, Maria and Alla have once again found harmony working side by side, sewing Maria's bespoke line of chic coats and ethereal wedding gowns. Known for their impeccable silhouettes and fine fabrics, the duo hand-tailors each order to the client's specifications, giving them precisely what mother and daughter have: a perfect fit.
Read on to learn more about how Maria and her mother found their rhythm running a small business, and shop the Sumarokova Atelier collection.
How did your mother's instruction impact the way you approach making clothes?
My mother gave me my first education in tailoring, and I don't think anyone could know the trade better. She can do the most impossible things with her hands. When I draw up a sketch for a new style of dress or coat, I consult with her about how good my ideas are in terms of comfort and wear. She has wonderful insights from all her years of sewing, and we discuss every detail. Then we make a test sample using different fabric textures and select the one that gives us the highest quality result.
Is it ever challenging to be in business with someone you're so close to?
I'm lucky because we have a wonderful relationship. We respect each other's ideas and personal space, and she always supports me and my decisions. That said, of course there will always be moments that get heated at work, but we try to remember that we are first and foremost a mother and daughter.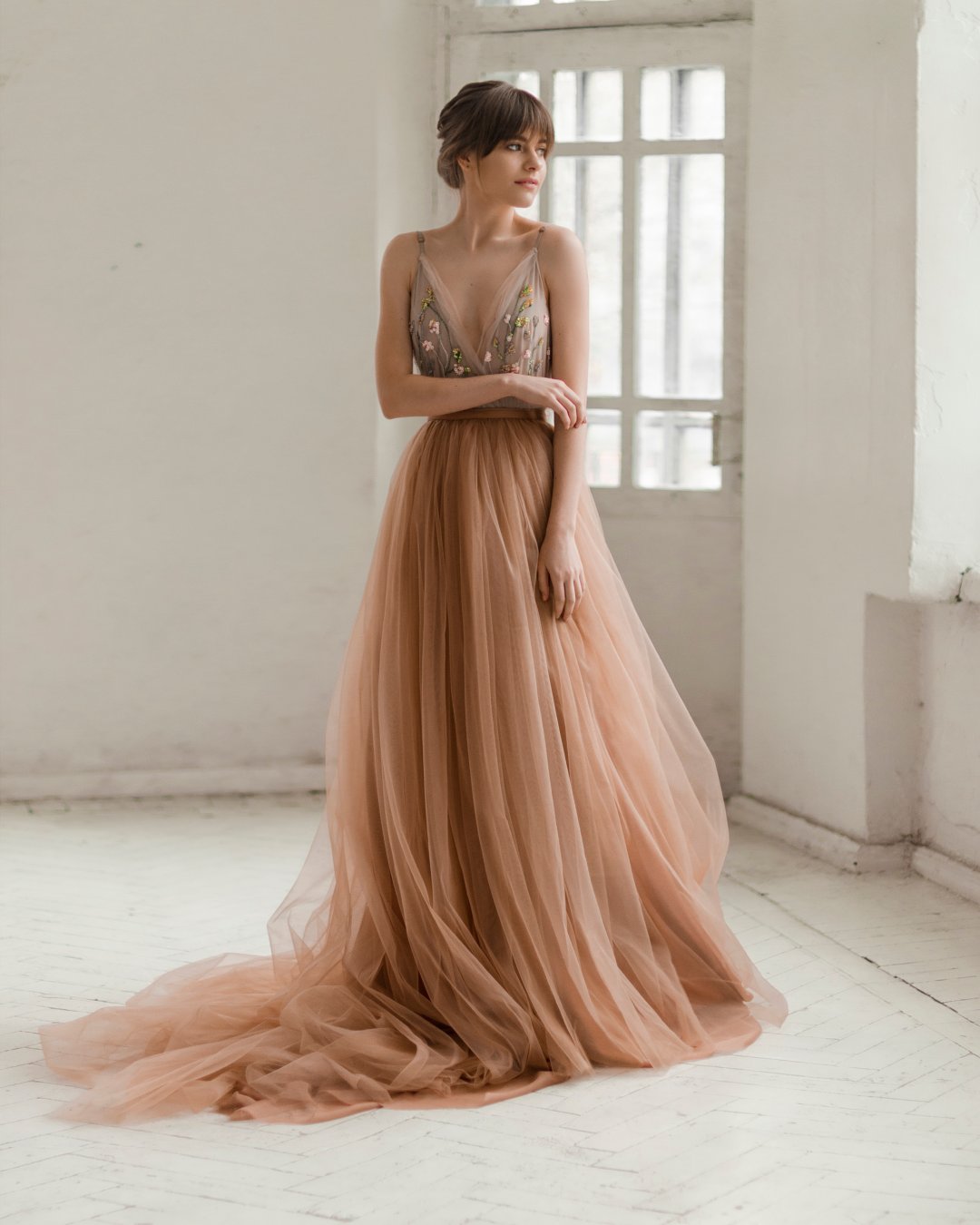 How did you arrive at the unique combination of selling both outerwear and wedding dresses?
I was teaching music and at the same time trying to develop my atelier, and my mother was tailoring for her Ukrainian clients. At first, I was focused only on outerwear; the desire to make wedding dresses came later, when I was searching for a dress for my own wedding. I didn't care for the fabrics and patterns that the market offered, and I was underwhelmed by their quality. So we made our own pattern and embroidered my dress completely by hand.
It was a challenge because we had very little time—there were client orders that couldn't be postponed—and the project was very complicated. But as we were sewing, I fell in love with the delicate embroidery work and the lightness of the fabrics. I knew in that moment that I wanted to make wedding dresses for others, too. After a year and a half of sales, we reached the point where it made sense to create our first bridal collection.
Your work offers two distinct aesthetics: coats that are structured and minimalist and a bridal collection that's ultra-romantic. What do you see as the connection between the two?
For me, couture clothes have always been a symbol of quality, so I continue to strive for this in all of my designs. I wanted to make products that emphasize the quality of fabrics like natural wool, cashmere, and silk, and then of course excellence in tailoring and fitting. Our bodies are all different, and that requires attention. No matter what type of piece I'm working on, it's the precision of our individual hand-tailoring that sets us apart.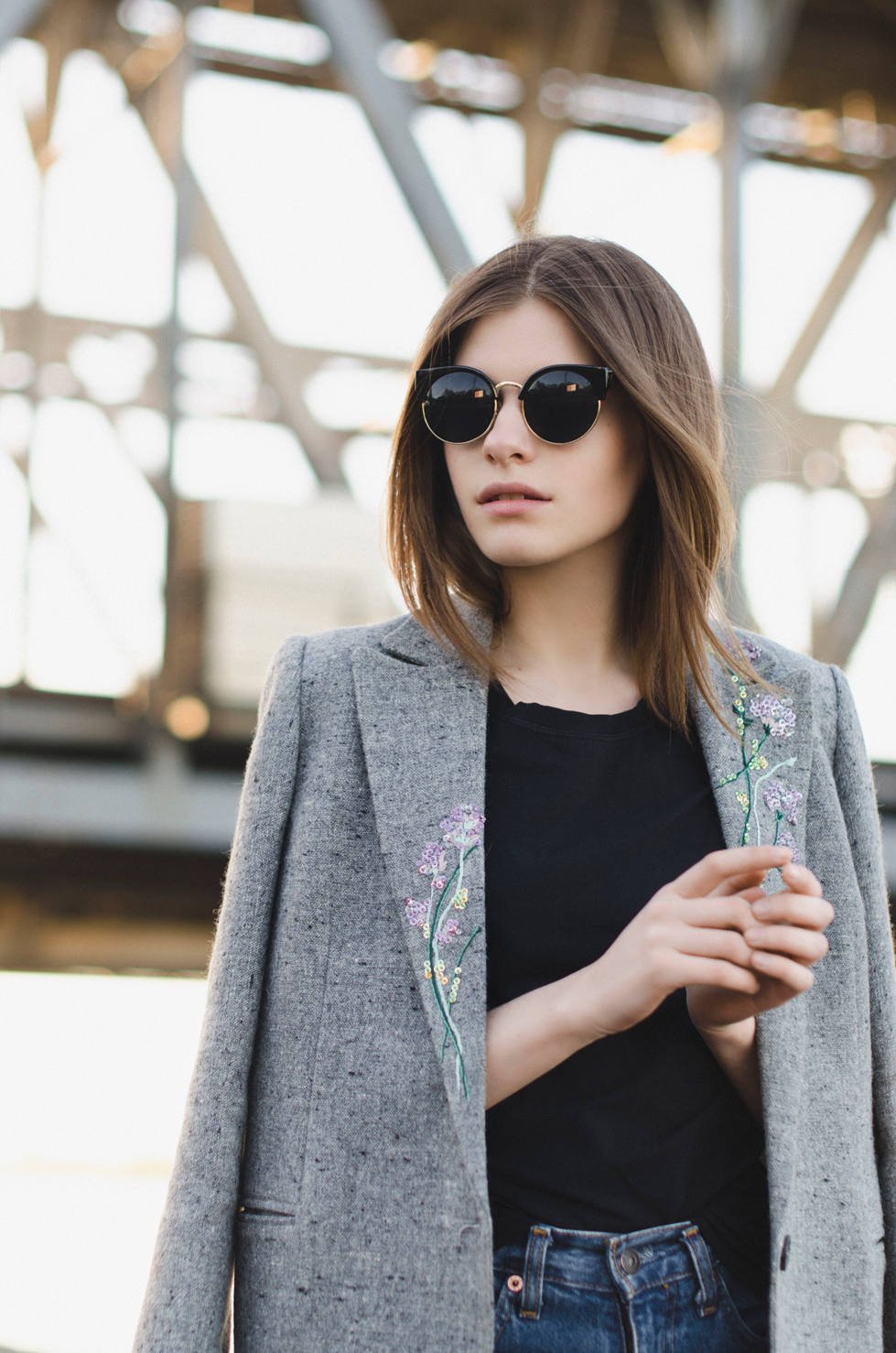 What about embroidery: How did that come to be a signature of your designs?
I'm still learning, but I enjoy studying different embroidery techniques. I like using a combination of mouline, beads, and sequins. I prefer creating my own unique patterns to using readymade ones: It gives me endless possibilities in terms of design. When you do the work manually you can always change materials, colors, and patterns, and you never have to worry about your supplies being out of stock.
What are the most memorable experiences you've had working with brides, and what have been the biggest challenges?
I remember every custom design I've made—all the details of the work and the names of customers. Each order has its own challenges, but I enjoy the whole process—selecting colors, discussing the various dress styles and the best solutions for a particular body and height. One big challenge is conveying the true colors of the fabrics on the screen, so that the bride understands exactly what she's getting. We all have different monitors with different color settings. My photographer and I spend a lot of time working to make sure we convey the colors as accurately as possible in our photos.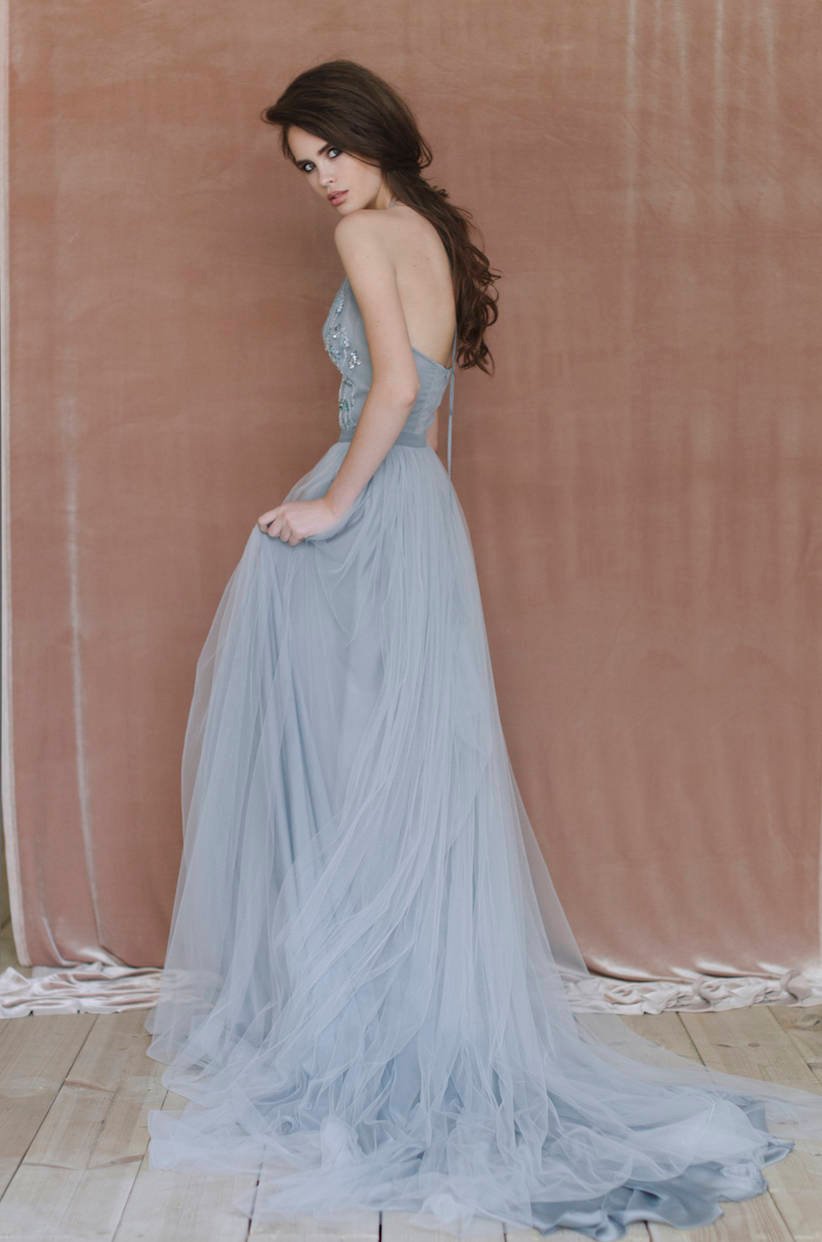 What is your number one tip for a bride who wants a custom wedding dress?
Get exact measurements. I send a separate file to clients with a detailed description of how to measure properly, and I always offer to help via chat. The right measurements are key to getting that perfect fit.
What do you love most about running a creative small business?
In my work there is no set routine. I'm constantly engaged in different processes and working on various parts of the business—searching for the right fabrics, the right textures, the best tailoring methods. Then suddenly, from an ordinary rectangle of fabric, a coat or a dress appears. For me, that moment is still like magic.
Follow Sumarokova Atelier on Instagram and Pinterest, and Sumarokova Bridal on Instagram.
Photographs courtesy of Sumarokova Atelier.
Shop Sumarokova Atelier
More about us Crazy4tshirt – Tami US shop
Personalized Shirts & Gifts! We're your number one source for personalized gifts and the original creator of "pecking order" sibling t-shirts, big brother and big sister t-shirts, and so much more! If you're looking for the most adorable matching sibling shirts for your flock
Main product categories in TAMI US SHOP: Clothing, Face Mask, Shirts, T-Shirts,Sticker, Sweatshirts…
And You've come to the right place!
You can read more our blog categories:  Occasions | Weddings | Home and Living | Creativity | Fashion news | Style